News/Press Releases
May 2018 - Luscious Locks
While searching for a natural, strengthening product, entrepreneur Trudy Midas of Plymouth, Minnesota, discovered silk as the base for her line of all-natural products called EspanaSILK; the hourse- and human-friendly product line is now in its 10th year.

Read More

By Delores Kuhlwein - American Paint Horse Association's Chrome Magazine
---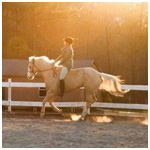 February 2016 - Movie Star, Dreamer, uses EspanaSILK Grooming Products
Dreamer is a gorgeous palomino Quarter Horse that is the upcoming star for the movie 'Unbridled' which also features Amber Marshall and Lindsey Partridge. Not only is he a movie star, but he is also an very talented Extreme Cowboy Racer finishing 3rd in the Pro division and 2nd in the Youth division in his first year competing in obstacle challenges in 2015. In the same year he also finished 2nd in a Jumper Mini Prix. He really is an all around horse that really wants to please. Dreamer only uses Espana Grooming products to keep him shining for the movies and feeling good.

Learn more about Dreamer at http://partridgehorsehill.com/essential_grid/dreamer/
---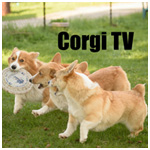 February 2016 - Corgi TV
Corgi TV - the Corgi family that makes you smile. These adorable Pembroke Welsh Corgis are an adorable Corgi family providing a weekly dose of smiles and fun on their YouTube channel. Quigley, Molly, Lona, and Eevee are the stars of the show!
Molly is a very sensitive and sometimes will chew her paws - Espana Grooming Products are the official and only grooming products for these Corgis because they work, are safe, and they are good for Molly's sensitive skin.
---
March 2015 - The Afghan Hound, a Contemporary View
Victoria Spencer's book about the Afghan Hound is an in-depth book on the feeding, grooming and training of the breed. Victoria recommends EspanaSILK grooming products because they contain all natural silk proteins.
Book available at etsy.com

By Victoria Spencer
---
February 2015 - Thoughtful Equestrian EquiClass webinar with EspanaSILK
EspanaSILK was featured on a recent EquiClass webinar with Thoughtful Equestrian. Join as a FREE Community Member and view this webinar to find out more about What's in your Grooming Products and many ways to use your EspanaSILK products.

Join here, log in and enjoy - it's FREE
---
January 2015 - Twin Cities Live
Hope Permann, general manager of Canine Acres Pet Resort in Fergus Falls Minnesota recommends using EspanaSILK Natural Grooming Products.
View Here (Pages 52-54)

By Ashley F. Johnson - Inspired Home
---
January 2014 - Twin Cities Live
EspanaSILK featured on Twin Cities Live
---
October 2013 - Central Minnesota Women
Trudy Midas: Overcoming obstacles to reinvent her life
---
July 2013 - BFCA Health Times
Instead of giving your Bichon the risky chemicals/insecticides, there are other options to safely prevent bites from fleas, ticks, and mosquitoes...
Vickie Halstead, RN, CVNS, LNC - BFCA Health Times
---
June 2013 - Equine Journal Review
A triple threat of unusual proportions, this shampoo is made in the USA, is all natural, and smells delectable! Enriched with protieins, it made our tester's horse's hair, mane, and tail not only clean but also silky smooth. Plus, it did wonders for our tester's own hair, too!
From Equine Journal (June 2013)
---
May 2013 - Espana Sales Representative, Stephanie Lavertu, Offers Equine Groom Tips at Equine Fair in Rochester, NY.
Stephanie Lavertu spent time showing people how to properly groom a horse and showing her product line, Espana.
---
October 2012 - Bone Marché (St. Louis Park, MN) Offers Espana "SILK" Natural Grooming Products.
Bone Marché carries quality supplies, products and foods for dogs, cats, rabbits, fish and birds. Top pet brand names line the shelves, giving pet owners quality assurance and peace of mind that the special members of their family are cared for.
---
September 2012 - Adventure to Arkansas and the partnership gained when a dressage duo hit the trail.
Late September 2011, Zoren, my Friesian Heritage Horse-Friesian Cross, and I were asked to accompany Trudy Midas (owner/creator of Espana SILK Natural Grooming Products) and her Friesian mare Isabelle, on a road trip to Arkansas to introduce Espana SILK and participate in an ACTHA ride.
By Tami Larke Anderson, CSDEA www.csdea.org
---
April 2012 - ESPANA SILK Family member, Riot, on cover of Equus Magazine.
---

For Immediate Release

NEWS RELEASE

News Contact: Trudy A. Midas
Phone: 612-210-4489
June 2007 - Introducing Espana "SILK" All Natural, European-Inspired Grooming Products.

Minneapolis, MN . . . After years in development, Minnesota-based Espana "SILK"Grooming products has introduced a new line of six all natural "SILK" grooming products which offer easier grooming, and improved cosmetic and health benefits for animals and people of all ages. Formulated with a pleasant and refreshing light cucumber-spa fragrance, the European-inspired Espana "SILK" line incorporates the grooming world's highest concentration of silk amino acids to provide superior conditioning and moisturizing while also offering protective and healing properties.
Silk amino acids (also called silk proteins or sericin) are obtained by the hydrolysis of silk - a natural protein fiber. The soft, refined lustrous thread obtained from the silk cocoon of the Asian silkworm is a key ingredient in Espana products. Silk amino acids make hair, coats, manes and tails feel soft and velvety while also providing anti-oxidant action to prevent hair, coat and skin dehydration.
The Espana "SILK" product line is all natural, ph balanced, biodegradable, hypoallergenic and does not contain soap/detergents, petroleum or alcohol-based chemicals. Products include the highest quality and safest ingredients available for the grooming market and are especially formulated to hydrate and reduce static while enhancing the natural luster of hair, coats, manes and tails.
There are no fumes or harsh chemicals to affect the human or animal. Espana, for the first time in this country, includes usage instructions in both the English and Spanish languages. All products are available in eighth liter, half liter, liter, four liter and 10 liter bottles.